Every Wednesday our 5th-8th grade youth gather in the Friendship Center space for physically distanced and masked conversations and activities! As you feel comfortable and safe, we pray you can join us.
Ash Wednesday t.a.g. Pancake Meal THANKS! February 17th
On February 17th, our t.a.g. 5th-8th grade youth and adult volunteers helped with our annual t.a.g. Shrove Pancake meal. Not only did the youth help prepare, serve, and clean-up the meal, but they also helped brainstorm and organize the devotional stations that went home with the meals. If you would like a bag of these devotion supplies, please contact the office or stop in. Thank you for all of those who came out to support our youth by attending this drive-thru meal. We pray this started your Lenten season off with a lot to chew on!
image (3)
image (9)
image (6)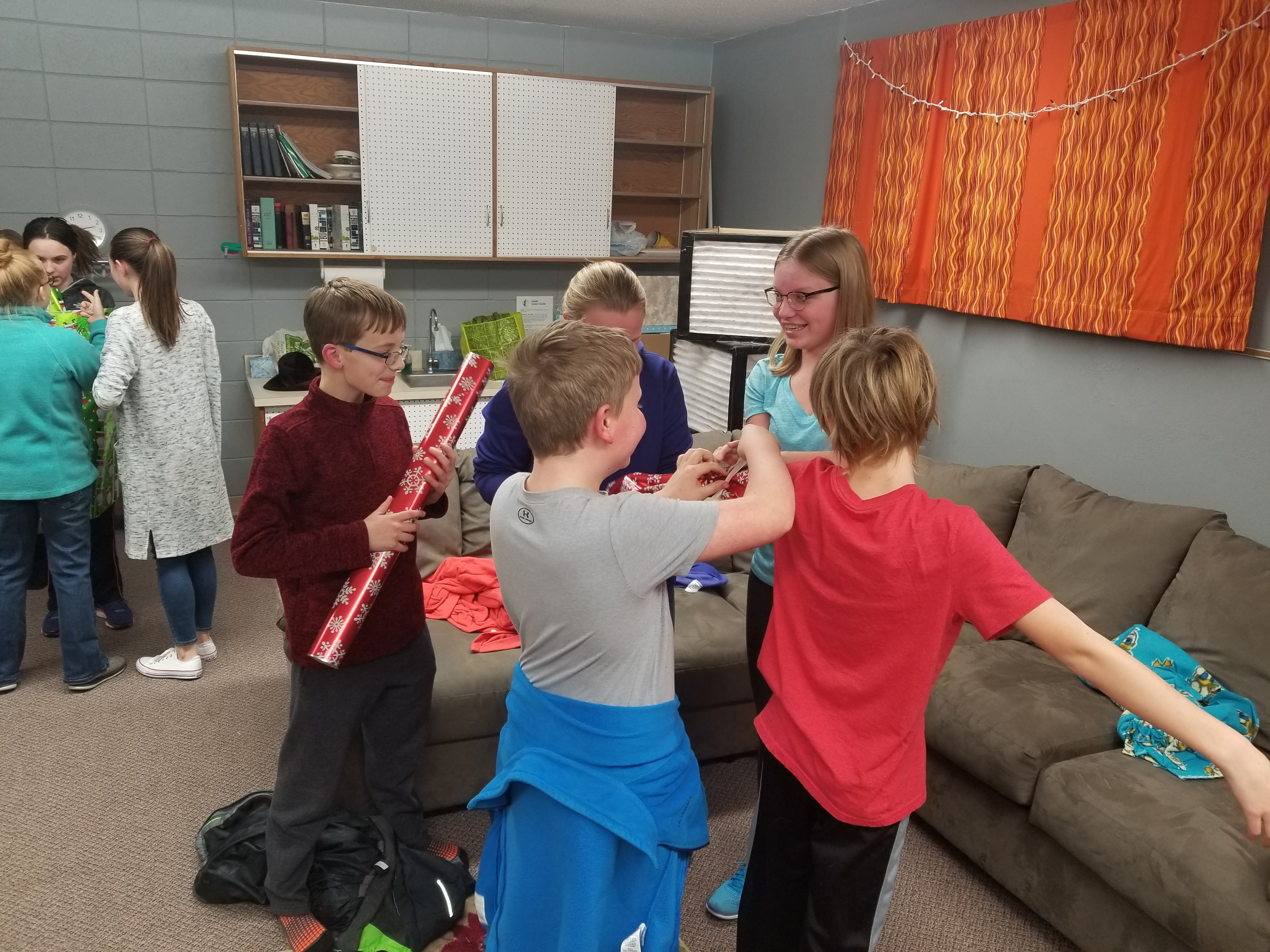 image (7)
image (5)
20190620_184513
20190620_105417
20190619_183104
image (3)
image (9)
image (5)
image (6)
image (7)
image
image (3)
image (10)
image (2)
Wednesday, 6:30-8pm Friendship CenterEvery Wednesday, our Senior high meets in the Friendship Center space from 6:30-8pm for physically distanced and masked conversations and activities! As you feel comfortable and safe, we pray you can join us.
Sunday Mornings
@9:15am on Facebook Live Stream
This past month, we've continued virtual ACES time with our unit six on Guide. We hope you've enjoyed gathering with our ACES leaders in the nursery each Sunday morning at 9:15am for a time of connection, story, and craft. Each Monday, Ashley also emails out weekly ACES offerings. These are follow up crafts, spiritual disciplines, and options to continue throughout the week to engage with the story. If you do not receive these but are interested, you can contact Ashley to be added to the list. We are continuing with virtual ACES in March with our seventh unit on Remember as we talk about Jesus Washing Feet, The Last Supper, Praying in the Garden, and Jesus Entering Jerusalem.
The past month of Confirmation, like a lot of things, has weathered a lot of storms and cold temperatures. This has caused us to postpone some classes and to get a little creative with things...but, isn't that the name of the game this year?!
Even in this short month of February...with its blizzards and blisteringly cold weather, we did get to take our virtual field trip to Corinthian Baptist Church in Des Moines, talk about the structure and connectionalism of the United Methodist Church, serve the Ash Wednesday Pancake dinner, and introduce the Book of Discipline and Social Principles.
All of this has me reflecting on how we are staying connected. I sit here with wool socks in fleece-lined boots, and still, my toes are cold. I do not want to go anywhere. I do not want to move from out under my blanket whenever I get home at night. After getting my car(s) stuck in my driveway, I do not want to get on the phone to talk to anyone and make small talk about anything. I want to be grouchy. My kids can barely stay in the same room with each other these days. I want to be left alone. But, we are called to be in connection with one another, and, frankly, after I make the phone call and talk with my friends, I feel lighter, happier, and more joy-filled. Is it easy to stay connected. No. I completely understand. I am an introvert; I get it. Is it necessary and wonderful and important...yes. It is a gift from God--a life-saving gift that we offer and others offer us even when we do not realize it. Maybe this year instead of focusing on what we can give up for Lent we focus on what we can add into our lives to remain in connection with one another.
In faith and love, Ashley
New Confirmand Meeting
If you are a current 7th grader who is interested in Confirmation next year (even if you're unsure about participating and you just want more information), or if you are a high schooler who might now be ready for Confirmation, you're invited to attend our new Confirmand meeting on Wednesday, April 7th, at 6:30pm in the Overflow Area. Even if you aren't sure about your plan next year or if you just want to learn more about what Confirmation is, we invite you to attend.